Spark Plug Anatomy
Not all spark plugs are created equal. Automotive technology has come a long way, and ignition technology is no exception. You'll find spark plugs and pulse plugs out there ranging from $2 to upwards of $100, and their features can be just as confusing. While "a spark plug is just a spark plug" is a phrase we hear often, you can see below how much is really involved. At SparkPlugs.com, we make sense of the madness. We'll break down the anatomy of a spark plug and guide you through the technology to help you find the best selection for your vehicle and its needs.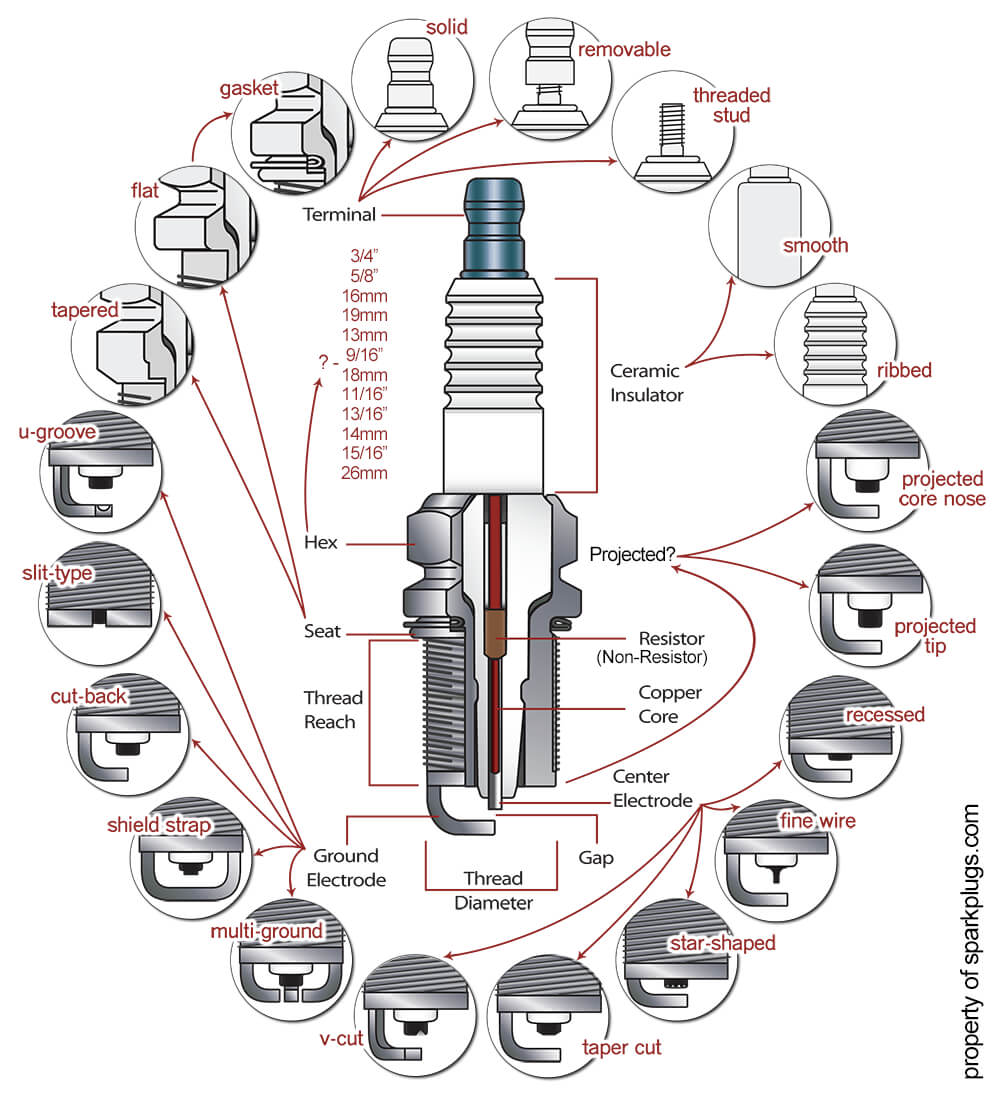 Spark plug construction consists of the following parts:
Terminal, Ceramic Insulator, Seals, Hex, Resistor, Seat, Core, Thread Diameter, Thread Reach, Center Electrode, Ground Electrode, Projection, Overall Height, Gap and Heat Range.
Pulse plugs are made with the same shell as a spark plug, but have a capacitor, or pulse circuit inside the shell instead of a metal core.